Helmholtz-Allianz für Astroteilchenphysik (HAP)
Die Themen der Helmholtz-Allianz für Astroteilchenphysik umfassen das Hochenergie-Universum, das Dunkle Universum und die Querschnittsaktivitäten Astroteilchentheorie und Technologieentwicklung. Die Allianz führt die Helmholtz-Zentren KIT und DESY, 15 deutschen Hochschulen, und 6 assoziierten Partner ins Deutschland und in der Welt verteilten Forschungsarbeiten zu diesen Themen zusammen.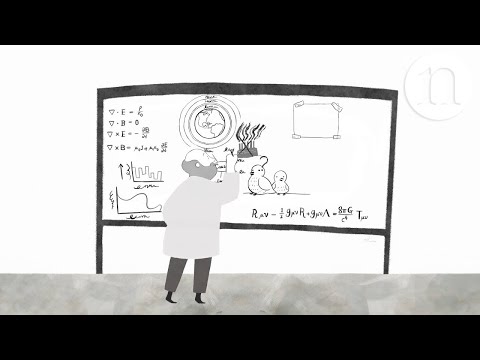 The pigeon, the antenna and me: Robert Wilson
KM3NeT-DOM-Assembly-First-Impression
KM3NeT String Deployment
What light can teach us about the universe - Pete Edwards
Einstein's miracle year - Larry Lagerstrom
Next week, how about to travel back to the inauguration of the H.E.S.S.II telescope array on Sept. 2012?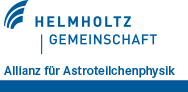 Helmholtz-Allianz für Astroteilchenphysik
Dr. Astrid Chantelauze-Reichert
Karlsruher Institut für Technologie
Institut für Kernphysik
Postfach 3640
76021 Karlsruhe
Tel.: +49 721 608 29172
astrid.chantelauze(at)kit.edu
www.hap-astroteilchen.de
www.hap-astroparticle.org
The largest and most accurate radiosurvey of the southern sky was unveiled in October by the high-resolution Galactic and Extragalactic All-sky Murchison Widefield Array (GLEAM) project. The Milky Way flows through this image, which encompasses more than 300,000 galaxies. (from 2016 in pictures: The best science images of the year : Nature News & Comment)
Polaris, the North Star, as observed by the ASTRI telescope prototype of CTA with different offsets from the optical axis of the telescope. (credit: Enrico Giro, Rodolfo Canestrari, Salvo Scuderi and Giorgia Sironi, INAF Padova, Brera and Catania)